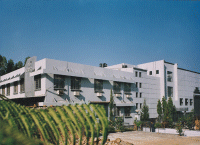 Virgo plant in Pune India
Infrastructure
Virgo's impressive manufacturing infrastructure spans over 60,000 sq. ft. modern plant area in Pune, India. Virgo's state-of-art design office, equipped with Engineering Design and Finite Element Analysis software like IDEAS and Ansys have helped the company design products with safe design practices.

Virgo procures Valve Castings from reputed foundries that are globally accepted suppliers. Cellular manufacturing program adopted by our modern machine shop makes it possible for us to respond quickly to customer needs. Virgo has also implemented world leading BaaN ERP software that has increased our ability to achieve higher degree of transparency, Process agility and thus, reduce lead-time.

Quality and Certification


Virgo strives continuously to improve quality of products and processes. Virgo plants are
ISO-9001 certified by TUV, Bayern, Germany.
Virgo has also been awarded the American Petroleum Institute's API Q1 certificate authorizing use of API 6D monogram. We are also one of the few Valve manufacturers to have been certified for 'CE Marking' under European Union's Pressure Equipment Directive 97/23/EC, Quality System Certificate from TUV.

Virgo's Fire safe design valves have been tested in Virgo's own Fire Safe testing facility by independent inspection agencies like Lloyds and are qualified per API 607 4th edition, BS 6755 Part II & also to API 6FA. Our plants are also audited and approved by leading Oil / Gas Companies in the world.

Health and Safety
Virgo follows a very stringent Health and Safety Policy. The safe working and accident-free record of our manufacturing plants demonstrate our commitment to this.
Serving customers
Virgo's 'Customer First' approach has helped them be one of the world's fastest growing valve manufacturers. The list includes North American Bechtel. Occidental Petroleum, PDO Oman, Shell Brunei, Qatar Petroleum, Novartis, Nestle, Rohm and Haas, Gas Authority of India, Reliance Petroleum, Formosa Chemicals to name a few. Since 1991, satisfied customers in over 250 projects in 32 countries are using over 500,000 valves manufactured by Virgo.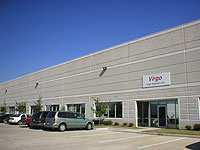 Virgo facility
in Stafford, Texas USA
Virgo has Sales Offices / Representatives all over the world. Virgo Engineers Inc., Company's subsidiary at Stafford Texas inventories large number of valves and ships them to our North American customers from stock. Our office in Jebel Ali, Dubai services the Oil / Gas markets of Middle East region. Our Strategic alliance partners in Europe and Middle East inventory our valves to meet just-in-time demands of our growing list of clients. Virgo Sales offices have capability of 24/7 response to your needs.